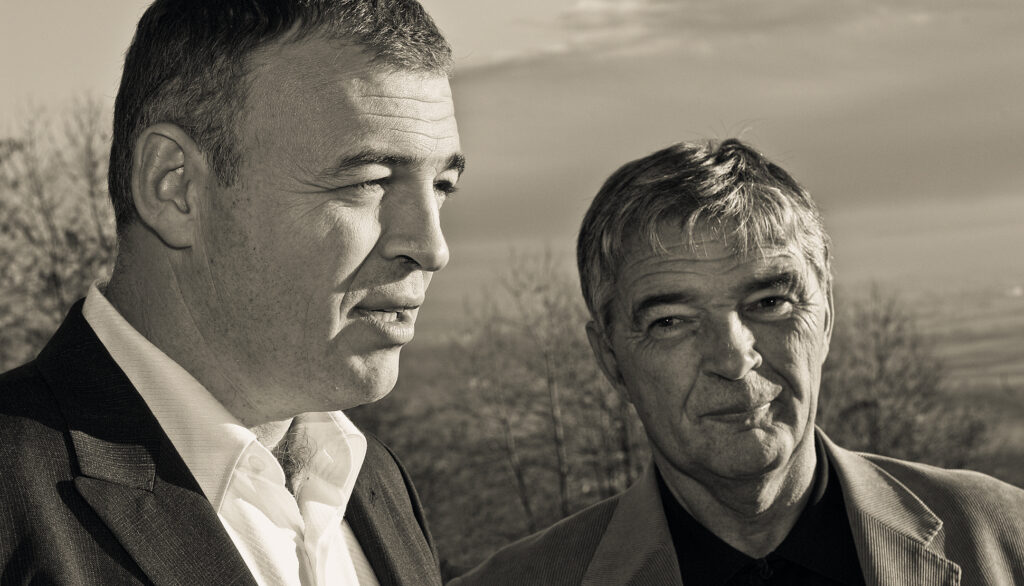 THIS IS A LOVE STORY. A STORY OF A FAMILY'S PASSION FOR BUBBLES. AN OBSESSION THAT DATES BACK FIVE DECADES, LONG BEFORE SPARKLING WINE BECAME THE LATEST "MUST-HAVE" FAD FOR WINE ESTATES FOLLOWING FASHION.
Janez Istenič was a keen sportsman in his youth and after graduating in oenology, he managed a career as a winemaker at one of Yugoslavia's state cellars in the 1960s. He was lured by bubbles from the beginning but the turning point came when he won a scholarship to study in France which took him to Champagne. On his return, he realised that his father-in-law's vineyard, which produced wines with "distinct freshness", had similarities with the high-acid grapes of Champagne.
He had put away some savings which he proceeded to spend on buying land and equipment. Janez Istenič became the first private producer of bottle-fermented sparkling wine in Slovenia. 1968 was the birth year of his first wine and his daughter, and both were christened Barbara.

The winery is notable for its perfectionist approach using modern equipment to ensure the best quality free-run juice only and long slow maturation in bottle for fine and lasting bubbles. One feature of the winery is its focus on including an old traditional grape variety called Rumeni Plavec in several wines. It's noted for fresh acidity but also adding a note of real local distinction.